This category includes table runners, wall hangings, and rugs.
Each item will have the description and the price in the image description.
Toothbrush rugs are called such because they are made with a toothbrush that is modified to be the tool to make them.
Lockerhook rugs are made on canvas with fabric and a locker hook tool.
For order inquiries, please use the Contact form.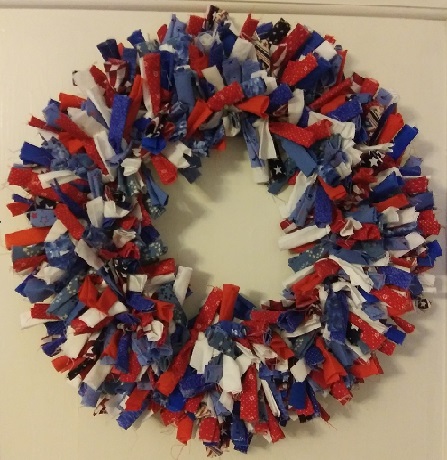 4th of July Fabric Wreath
Wreath measures approx. 18 inches across and will brighten up the holiday for sure. Price $20 and $5 shipping
St. Patrick's Day Hexagon Table Topper
This table topper is hand sewn and measures 14 x 12 inches. Price: $8 plus $2 shipping.