I have both fabric coasters as well as plastic canvas coasters.
Fabric coasters come in sets of 4 and are lined with cotton batting. They measure 4.25 inches square. Each set sells for $4 plus $2 shipping.
Plastic canvas coasters measure 3.5 inches square. Pricing varies depending on the size of the set.
Furry Friends
2 sets available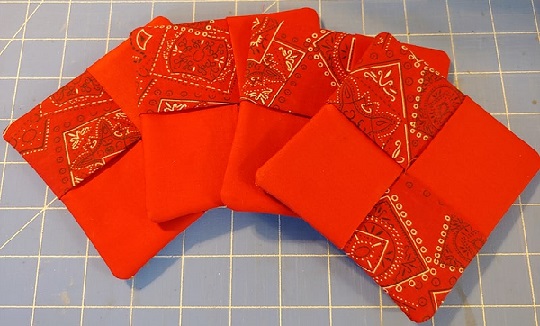 Red Bandanna
2 sets available
Fall Themed
2 sets available
Military Themed
2 sets available