Aluminum foil is another household item that has more uses than you might think. It sure does more than just wrap your bakes potatoes, covered your baking dishes or your grill.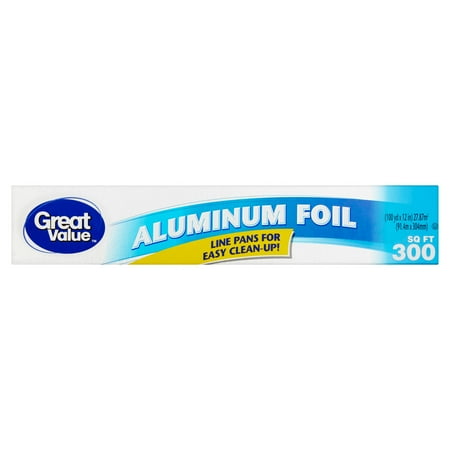 Line the bottom of your oven for easy clean up of messes.
Fold over strips of foil and use this in place of curlers in your hair.
Easy clean up of soap dishes when your wrap foil around it.
Cover the drip pans on your stove top shiny side up for easy clean up. Shiny side up will also reflect more heat.
Make your own taco salad bowls. Roll foil into a 4 inch ball, Place the tortilla over the top and bake at 350 degrees for about 10 minutes.
Cover your ironing board with foil, shiny side up, before putting on the cover. Ironing and pressing will go much faster.
Wrap a gift in aluminum foil, top with a metallic bow for a novel and impressive gift.
Crumple a ball of foil and add to the dryer and this will reduce static.
Cover doorknobs with foil when painting.
What's up with the 2 sides of aluminum foil? During manufacturing the sheets of foil pass through giant polished rollers. The side that contacts the rollers is the shiny side. The shiny side is then more reflective, and you will want that side facing the food that you are cooking.