Black Friday and Cyber Monday are past, but there are still lots of deals out there for last minute shoppers
Raise your hand if you are guilty. My hand is raised.
Feel free to click any of the banners below to find the deals. (Hint: right click and open in a new tab or window to not lose this page.)
I am also offering 10% off any purchases in my own crafts and sewing store here on my site! Feel free to take a look around and mention this post when ordering to receive the discount.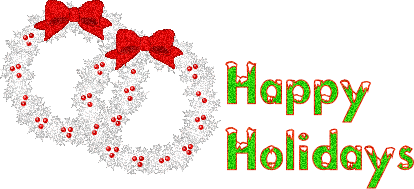 Glitters123.com
|
Happy Holidays
|
Forward this Picture