Pipe cleaners are a staple in my house. The grandkids can make all kinds of things with them, but I use them for cleaning. They clean out straws, they clean the spaces around the faucet that I can't get to with my rag. There is always at least one at my sink for these purposes.
Some ideas in this post come from the book 99 Cent Solutions. Others come from The Alpha Parent and Hewittandbooth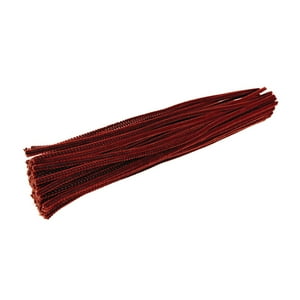 Here are just a few of hundreds of uses:
As mentioned, to clean tight spaces–examples: straws, faucets, keyboards, and bike chains
Tie your shoes in a pinch when your shoestring breaks
Twist up a nice holiday napkin holder
Keep little hands busy on a road trip
Make pipe cleaner balls for cat toys
Twist to make Christmas tree ornaments–for example, a red and a white twisted into a candy cane
Bend into decorations to top cupcakes
Twist to the edges of hanger to keep garments from sliding.