My WIP of the One Monthly Goal of making the face masks did not go as well as I would have liked. I did get enough made, but still quite a few in that box waiting. My middle daughter was pleased with the masks for her and her children. My oldest daughter is choosing to keep her children at home until she sees how things go with those going to school. That means I do still have time to make for them.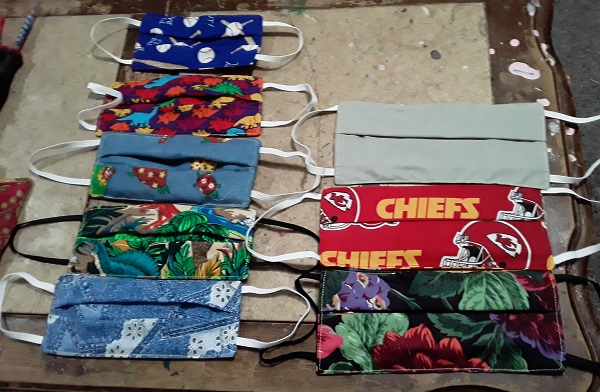 Since I am posting this so late tonight I actually have something else to share. This afternoon was my little sewing group. I got the strips pressed for the Halloween wreath. I'm looking forward to getting started right away on it!
Thinking, thinking, and thinking some more on how to discipline myself to take a set amount of time out of each day for sewing and crafts. I have so many things waiting to be finished!
I am linking up with the following blogs:
If you want to know more about One Monthly Goal hosted by Elm Street Quilts, click the button below. Check out how others did with their monthly goal while you are there.