I like to keep a gift stash. I pick items up here and there and add them to my tote. This way when a birthday comes around I can look in my stash, but mostly I stash for Christmas.
The past several weeks I've been picking up a few items each week at Dollar Tree. I was caught by surprise last year as I didn't work to add a little at a time. I also look at clearance at Wal-Mart. I found these cups for 50 cents each.
Watch Dollar Tree as they often get in items that are worth well over $1, like these Zoops. In the past I have bought "As Seen on TV" items that have sold for up to $15.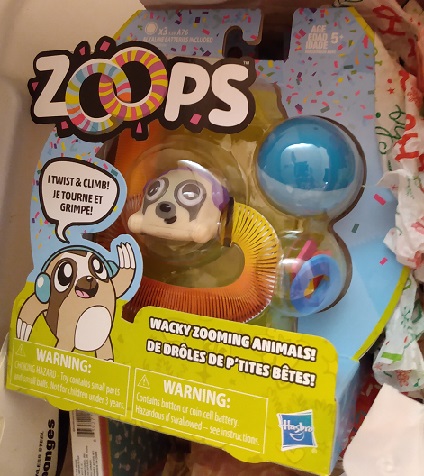 This is just some of my Dollar Tree gift stash:
I usually sew everyone something—in the past for adults it's been coasters and microwave cozies. For everyone I have made notebook covers, fabric gift bags, drawstring backpacks, and tissue covers. I have some ideas on sewing items, but haven't started any. Just in case, my plan for the adults this year is mugs with hot cocoa mix inside. Here are a few of the mugs that I have picked out.
Before I buy anything else, I need to make a list of everyone of my giving list. I then need to inventory my stash and see who I still need to get for. My plan is 3 items each. When I was in to take the pictures for this post I realize that I have 4 items for my 3 yr old granddaughter……oops! Maybe the children will get 4 items…..or maybe I will save one as part of her birthday in January. Until doing this post I had also forgotten about the 50 cent coffee cups from Wal-Mart too.
Do you stock up ahead or are you a last minute shopper?