It's the end of the month and time to report my progress on my One Monthly Goal that I set with Elm Street Quilts. My goal was not to finish this quilt, but to do what I could towards finishing it. That ended up being getting the border on, and a start on sandwiching. I'm calling this my Colorful 5 and Dime.
It's back to the stash once again to find red and white that I need to work more on the Candy Cane fabric wreath. I have pulled out some more to cut and put on…..knowing that yet again it won't be enough. Looks like I will need to buy some of what I need.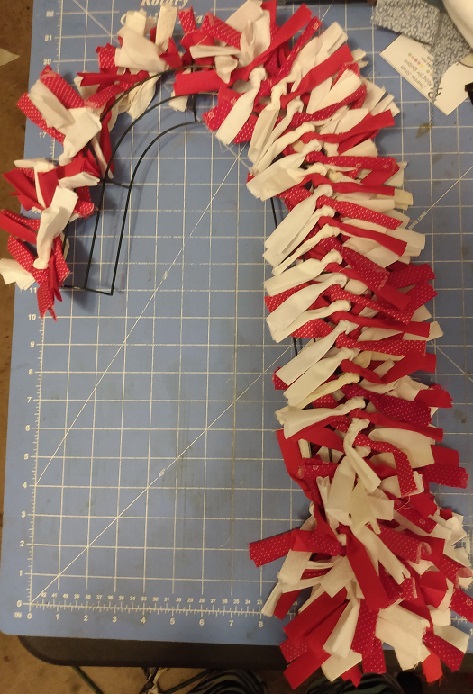 My little sewing group met this afternoon. I took the Crumb quilt and worked on sewing down the binding. It's almost done. I have no excuse to not finish it and it listed in my Crafts and Sewing Store in the next few days.
The weather is getting colder, but that doesn't mean that I get any more time at home than usual. I wish it did! I don't like to be cold at all.
Click the button below to see the monthly goals of others over at Elm Street Quilts.
I am also linking up with the following blogs: