Oh my! I've been missing in action here on my blog. December seemed to be such a chaotic month. I didn't get much done in the way of sewing and crafts either.
I'm back to using my index cards daily for all my tasks. This is a system that I learned in the Sidetracked Home Executives book that really works for me as long as I stick to it. You know, New Year and time to start over again. I have daily task cards to sew on hexagons, work on a craft, and work on a quilt. Even if each only gets 5 or 10 minutes a day, I will get a lot more done this year than last for sure.
Let's start with my December goal of working on the rag quilts. I did manage during the month to cut some more flannel and get it sewn with the X. I put some 10 inch squares on my wall and see that I am missing 8 squares before I can really start sewing. I am still making these quilts my goal for January with the Elm Street Quilts One Monthly Goal Challenge. See the button on the bottom of this post for more information.
Next up is my Valentine's wreath. I have done some of the cutting since taking this picture. It needs to be finished ASAP.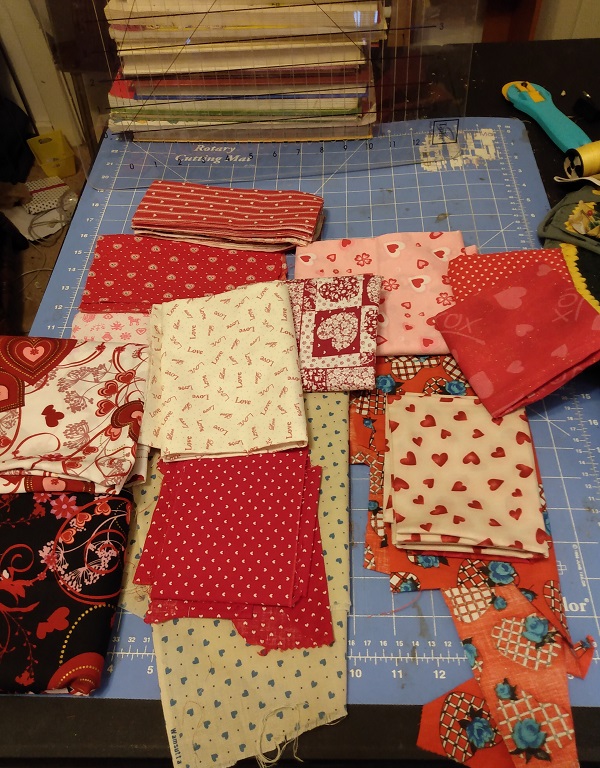 Lastly, my hexagons. My card tells me to sew on 3 hexagons each day. I've found that I might be lucky to get one sewn on a day, but either way it will move along. I intend to use the color of the month with the So Scrappy blog for this as I have done in the past. This month's color is pink.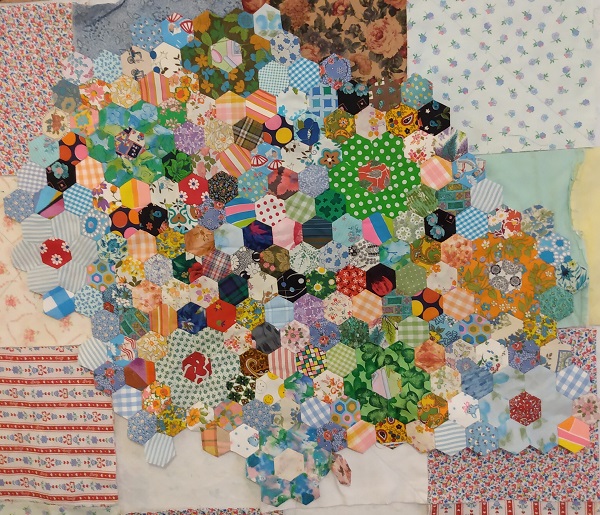 Whew! I am linking up with the following blogs: