Oh my! I woke up yesterday, took my pictures for my post, then things went crazy. I didn't realize until about midnight that I hadn't done my post for this week.
I did get the other 3 rows sewn for the rag quilt. Now just sew the 6 together, sew and cut around the edge.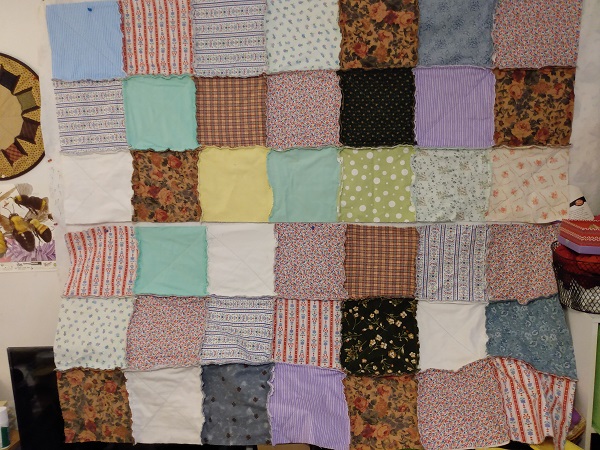 Almost got done pressing the strips for the Valentine's wreath. Just that small pile to do and get started on tieing them on. The green strips in the back of the pictures are for a rug that I want to get started on.
I've taken on another online job, so it's my job now to re-do my schedule to make time for sewing and crafts.
I am linking up with the following blogs: