This last week became very chaotic with too many "unexpected surprises"–some good, some not so good.
Here is my list from last week:
Finish knitting my scarf. I might be done in time for next winter?
Cut and press all strips for the Spring/Easter wreath. Almost all are pressed.
Add hexagons to my scrappy hexagon. I didn't add any on, but I did get some made.
Add at least 5 more rows to my Fields of Green rug. I don't even think that I added one more row!
The progress on my knitted scarf: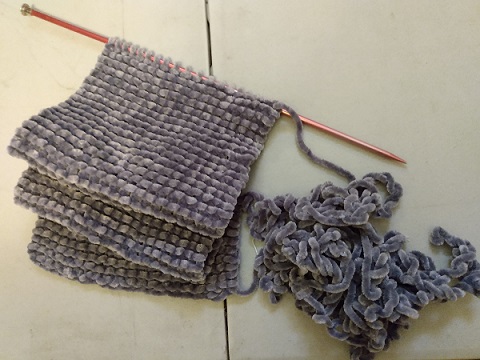 Here are my pressed strips so far for the Spring/Easter fabric wreath: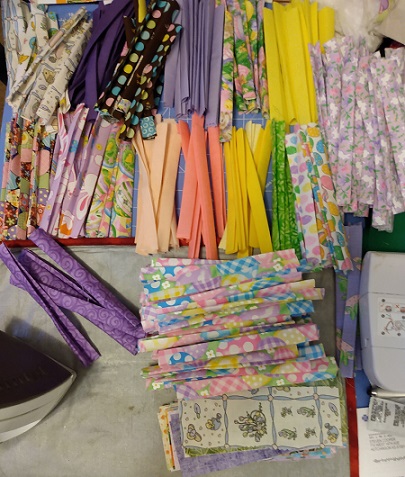 I did get the Brown Diamond Table Runner listed in my Sewing and Crafts Store in the Home Decor section.
This week's To-Do list:
FINISH the Spring/Easter fabric wreath.
5 more rows on the Fields of Green rug.
Finish making green hexagons.
Finish my knitted scarf.
List the latest rag quilt in the Quilts and Blankets section of my store.
Finish sewing binding on Crumb quilt and get it listed too.
I am linking up with the following blogs this week: