Green means Go and I should be going and going on my sewing and craft projects. Green is also for St Patrick's Day. So, I'm wishing you all the "luck of the Irish"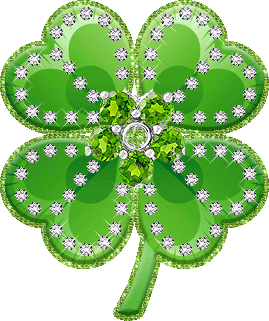 glitter-graphics.com
I worked on all the projects on my to-do list from last week, and completed two.
Here is my list from last week:
FINISH the Spring/Easter fabric wreath. — Just one round completed. And, as always I am doubting I have enough strips to finish it.
5 more rows on the Fields of Green rug. — I did get the 5 rows added, but forgot to take a picture.
Finish making green hexagons. — I did get all of the green hexies made that I pulled out at the first of the month.
Finish my knitted scarf. –at least I'm getting closer, but it's not done yet. I also did not get a picture taken.
List the latest rag quilt in the Quilts and Blankets section of my store. –sadly, I didn't "get around to this"
Finish sewing binding on Crumb quilt and get it listed too.–I worked on the quilt binding but didn't get it done before today.
Here is the progress on the Spring/Easter fabric wreath. I needed to have started this a few weeks earlier.
Here are the finished green hexagons.
This week's to-do list:
7 rows on Fields of Green locker hook rug.
Finish the Easter/Spring wreath
Finish the knitted scarf.
Finish crumb quilt.
I'm going to leave my list as such…..in hopes, of course, of getting more done than what is on the list.
I am linking up with the following blogs: