Whew! I made it through the garage sale day, and setting up my booth the same day. If interested, you can check out the website for the Market. My booth is #166. Hutch Vintage Market Before I go in to all of that, let's look at my to-do list from last week:
Finish a minimum of 12 items to add to my booth.– I far out did this goal!
Decide what my One Monthly Goal will be for May.–I decided that my Fields of Green locker hook rug will be my One Monthly Goal for May with Elm Street Quilts.
Let's start with a picture of my rug for this month's goal.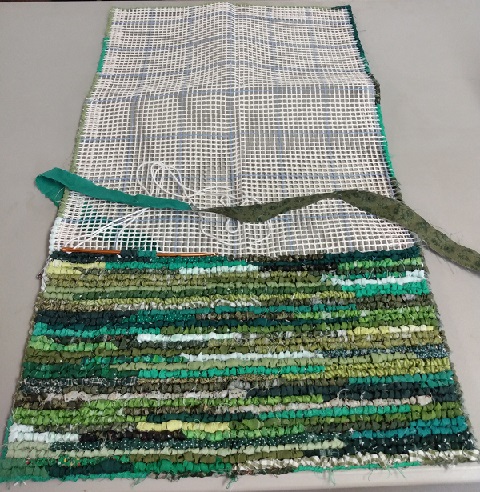 This is the bin I have ready to take to my booth tomorrow, along with a book shelf to put the books on. More than a dozen items to add.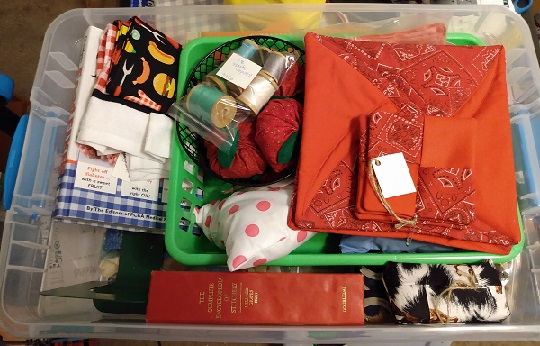 This is what my booth looked like right after we set it up:
I went back 2 days later and added a bit more. I will go tomorrow to get the books out of the crates and on to the book shelf, put up another shelf, and add the items from the photo above.
Here is my to-do list for this week:
Keep working on cleaning and organizing my craft room.
Make at least 12 more items to add to my booth.
Work on Fields of Green rug.
I am linking up with the following blogs: