Whew! I am keeping busy….pretty much too busy!
Here is my to-do list from last week:
Keep working on cleaning and organizing my craft room.–Didn't get much of this done, but find that I sold about half of my fabric pieces and bags of scraps in my booth, so I need to make up more.
Make at least 12 more items to add to my booth.–Again more than 12 items made.
Work on Fields of Green rug.–Made some good progress
Here is another picture from adding more to my booth last week.
Here is a picture of what I got made this past week to add in the booth.
The color for the month with the So Scrappy blog is red. I didn't have any red 4 patches made up, but I am going to use these, and count the red apples to make hot pad sets.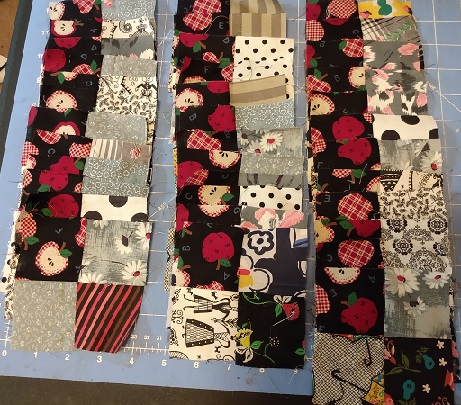 I was making doll rugs with selvage to put in my booth, and got a wild hair to go ahead and make a full size rug too. Here is my start.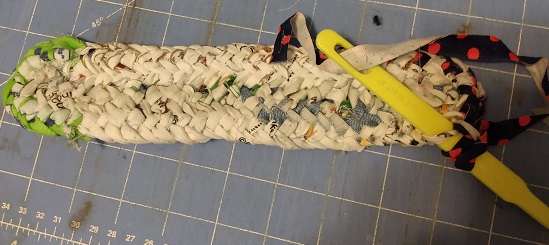 I also got quite far on my Fields of Green rug. I even had to sew more strips together. I know I will still need to add on my strips.
I told you I had been really busy.
Here is my to-do list for the next week:
Sort through fabrics and make up more bags of scraps and add pieces of fabric.
Work on Fields of Green rug.
Work on Selvage rug.
Get at least one set of 16 patch hot pads completed.
I am linking up with the following blogs: