First, let me see what I've gotten done since the retreat–
I made a few sets of doll pillows to go with the doll blankets in my booth. I've crocheted several dish scrubbies to put in my booth. And, I sewed more green strips together for the Fields of Green rug.
I also started a jigsaw puzzle since my sewing machine isn't on my table. I plan to keep working on them until I do all the puzzles that are in my cabinet. I love doing them.
So, on to the retreat.
I got the top done on my Arkansas Crossroads quilt. I had hoped to sandwich it before today, but it's still in the project box out in my van. The gal helping me get a picture couldn't hold the whole thing up, so she then laid it on the floor for another picture.
I sewed many strips together for the next locker hook rug.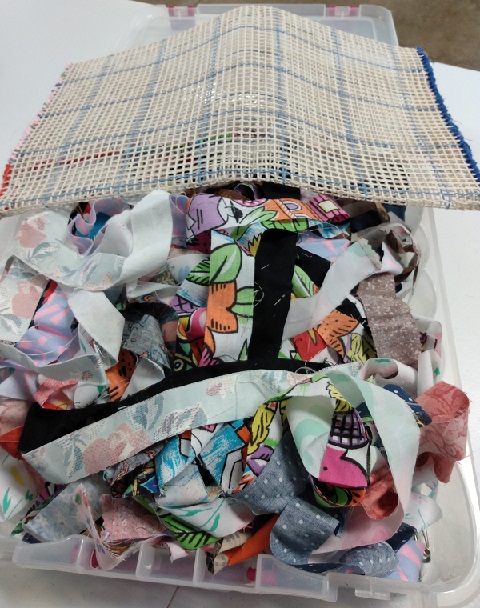 I also got several small projects made that I will be taking out to my booth today.
Let's see about a to-do list for this next week:
Sandwich Arkansas Crossroads quilt.
Complete the current jigsaw puzzle.
Finish Fields of Green rug.
I am linking up with the following blogs: