More than ever, people are focused on entertaining guests at home and elevating their interior decor, but too often their ambiance is dampened by pulling and tugging at an ill-fitting tablecloth. Fret not, the search for custom-fit table linens is finally over, thanks to Loom & Table, a newly direct-to-consumer supplier of quality-crafted linens which previously exclusively supplied top-tier hotels, resorts, and restaurants for decades.
Loom & Table:
Eco-friendly packaging and efficient manufacturing to reduce waste
Table linens crafted using only the finest materials, crafted with premium polyester and cotton-polyester blends
In-house manufacturing and delivery straight from our Loom to your Table
Get custom made table linens that actually fit your table
Table linens are donated to those in need, as everyone deserves a well-dressed table
When I went to Loom & Table I found that there are several different fabric designs to choose from. Here are just a few of them: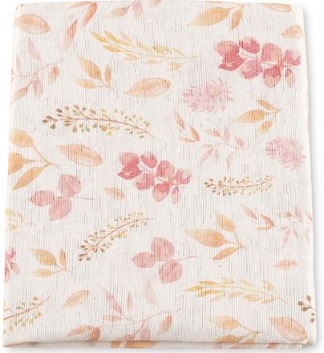 I chose the Butterfly print. You can see in my picture how nice the items are packaged when they come to you.
Have you had trouble finding a table cloth or table runner to fit just right? No problem with Loom & Table. You are able to customize to get just the size you need. Suggestions are given on sizing. They do also offer standard sizes.
We recently bought a new table for the living room. I wanted a table runner for it. I am so thrilled with my Loom & Table runner. Even my husband is impressed. Just beautiful.
If you are looking for that perfect tablecloth, table runner, or even matching napkins. I highly recommend that you check out Loom & Table. Fill in your email address to receive 10% off your first order. Always free shipping on orders over $75.
*****************************************************************************
Disclosure: I rec'd product in exchange for my review. I was not compensated in any other way and all opinions are my own.