What's out the window? My schedule! LOL I have quickly figured out that there are just other items that need to be worked on. I ended up realizing late last Wednesday that I didn't put up a post. I guess Thanksgiving prep took over.
Here is my last to-do list, which now will change.
Listen to the Bible daily while working on the prayer shawl.–DONE Finished the 2nd one.
Work hard to stick to the schedule I made for sewing and crafts.–Fail
I've made a lot of smaller items over the past two weeks. Mostly just making more of what is selling in my booth—covered notebooks, scrubbies, and bean bags.
I did finish the second prayer shawl while listening to the Bible ready to me online. I have a start on the third one.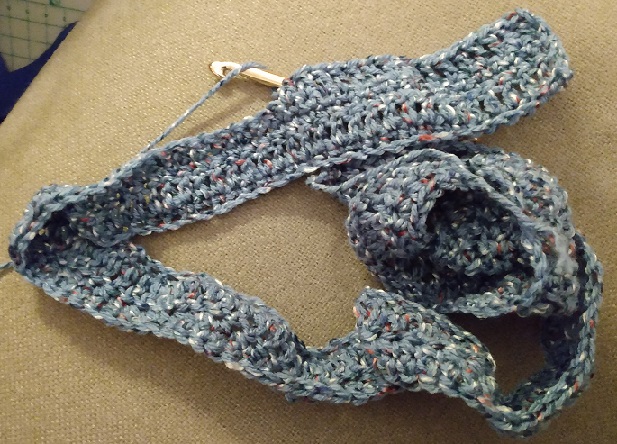 Before stopping to make more items for my booth, I was on a tag along blanket kick. I've made several and hope to remember to get a picture of them in my booth. I stocked up on different ribbon between Dollar Tree and Wal-Mart after I found that I had a lot more children's print panels and fabric than I ever imagined.
A new to-do list:
Continue to listen to the Bible each day while crocheting on a prayer shawl.
Make out my list of who I give gifts to, and buy a few as I can.
Cut all the fabric for the tag along blankets that I can make.
Make my challenge list of UFO's for guild and round up the materials that I need for each.
I am linking up with the following blogs: