I am still working on the quilting of the Arkansas Crossroads quilt. No other sewing this past week.
This means that my to-do list from last week remains the same this week.
Finish Arkansas Crossroads Quilt
Make doll rugs
Make Hot Pads
Make bean bags
Finish Christmas table runner and make another one.
Here it is, the Arkansas Crossroads almost done quilting.
I am still working a little bit each day on the Christmas cross stitch. I was dreaming when I thought I would have it done by now! You can pretty much see the picture. Hopefully this time next month you can really see more of it.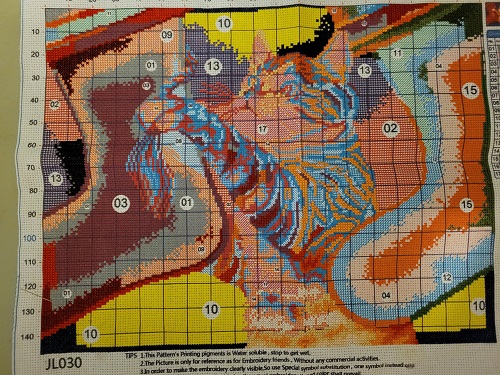 My to-do list is the same for this coming week.
I link up with the following blogs: