You know my story—never get as much done on my projects as I hope to. I even made my to-do list shorter last week. Here's my list from last week:
Finish knitting scarf. — I did get further than usual, but it's not done yet.
2 rows per day on Fields of Green lockerhook rug. –I don't think that I even did 2 rows all week.
Sew the remaining green hexagons on.– I didn't get the remaining green hexagons that I had laid out sewn on, but I am happy with what I was able to get done.
Here is a picture from January 6th of this year: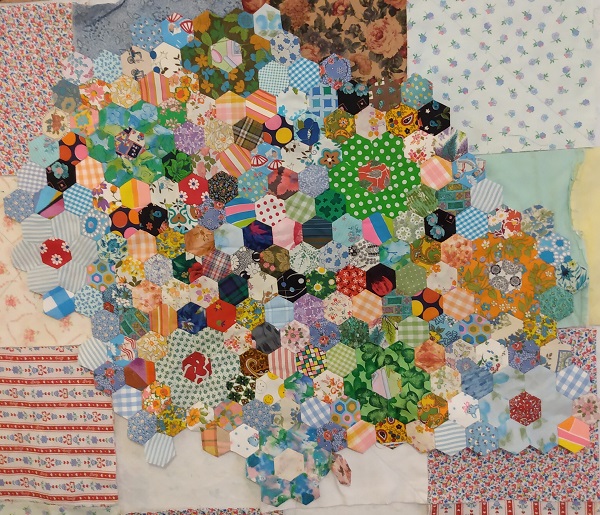 And here is one from today. I wanted to see the progress in comparison to the 2 pictures.
Let's see what I want to put on my to-do list for this next week. I know that I am always busy. My youngest has moved to her own apartment and I am in a slow work in progress of getting my house back in order.
Finish knitting my scarf.
Get out hexagons for the April color with the SoScrappy blog.
Get out my Colorful 5 and dime quilt to finish.
Get a minimum of 10 rows done on the Fields of Green locker hook rug.
The hexagons were my One Monthly Goal with Elm Street Quilts for March. Click below to join in or see what others goals are.
I am also linking up with the following blogs: