I didn't do a post last Wednesday because all sewing on my part was paused. I only worked on jigsaw puzzles. It was a great break, but I need now to get back to work.
It was only 2 days ago that I finally took the project box out of my van with the quilt top in it. Now I'm working on getting a backing pieced together.
Of course I ran out of green strips before finishing the Fields of Green rug. I sewed more strips on, and ran out again. I just sewed more green strips on. Also in the picture is the selvage rug. I worked on it at the quilt retreat until I ran out of selvage strips. I've gotten more now, so back to work on it.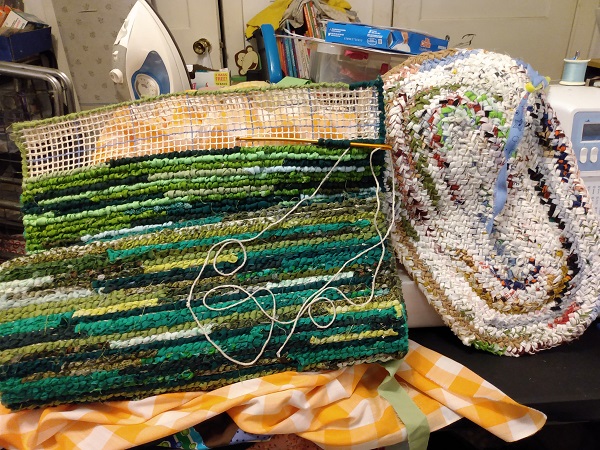 I want to post a picture of the Arkansas Crossroads quilt top again in this post as I am going to make finishing this quilt my One Monthly Goal for July.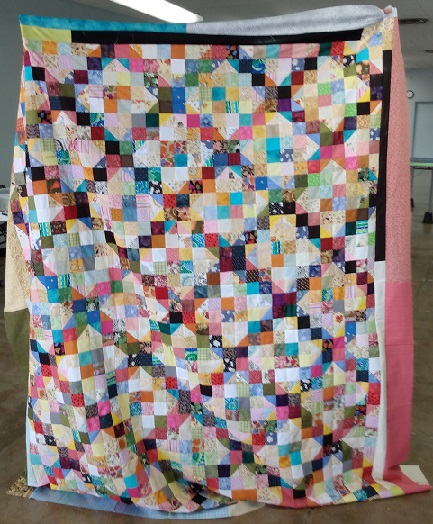 To-Do list for this next week:
Finish Fields of Green rug
Make 3 sets of doll blankets and pillows.
Sandwich Arkansas Crossroads quilt.
Work on selvage rug
Clean my craft/sewing room.
For more information, join in, or see what others goals are visit Elm Street Quilts for the One Monthly Goal. Just click the banner below.
I'm also linking up with the following blogs:
Visit Amazon for all your quilting needs.