The sneak peek will be later in my post, but it seemed like a good title for this week.
Last week my to-do's were short.
Sew a backing for Pennies From Heaven and make the binding.–done
Cut more scraps into squares.–done
Start another diamond art.–done
I did get the backing and binding made for the Pennies From Heaven quilt. I had planned to get it sandwiched too but……. Monday was my birthday, and also the monthly quilt guild meeting. I won a fantastic door prize. Happy Birthday to me! (Of course I had to get a little start on it, but no pictures yet). Here is what I won: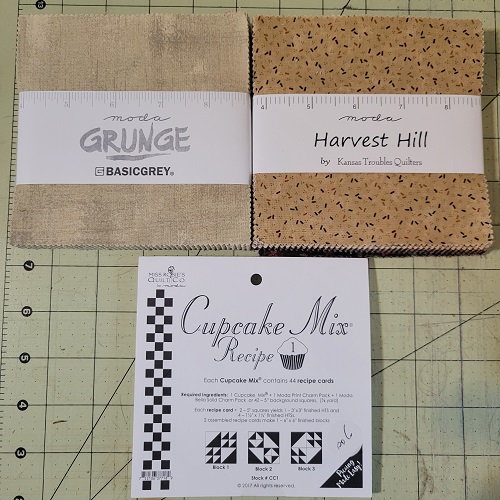 Here are the items I finished to take to my booth. 1 covered notebook, 4 pocket tissue covers, 4 hot pads, 4 sets of doll pillows, 1 set of coasters. I had enough insulbrite to make 4 more hot pads and with leftover squares from the Pennies From Heaven quilt top, I came up with these. I had to get some doll pillows done to go with the doll blankets I've gotten made.
How about that sneak peek? It's the diamond art that I started. Some things went on with my daughter and I just didn't feel like doing anything for a couple of days, so I worked on this. I will reveal more later when more is done. I think you will be surprised as to what the picture is.
How about a list for next week:
Sandwich Pennies From Heaven quilt.
Cut more scraps into squares.
Complete the top that I am making with the Cupcake recipe cards.
I am linking up with the following blogs: